19 Pleasant Drive EL19
Grantham,
New Hampshire
03753
19 Pleasant Drive, Eastman, NH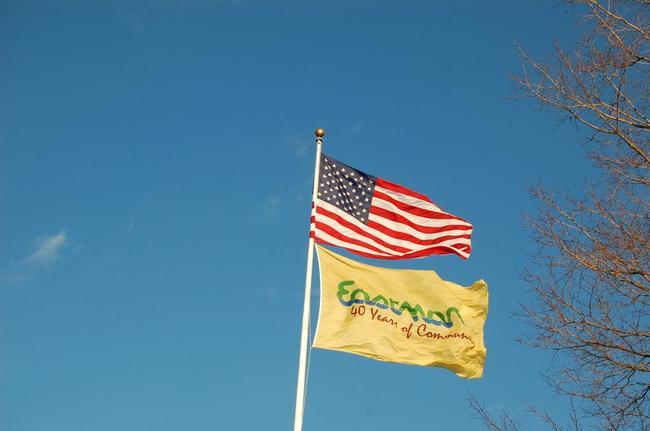 Available for short-term vacation rentals and monthly rentals. Cozy, well appointed 2-bedroom vacation condo for rent located right on Eastman Lake. Easy access to South Cove Activity Center. Condo offered as a monthly or weekly rental. Seasonal summer rates apply. Non-smoking unit. Eastman provides unlimited amusement all summer long. By renting in Eastman you will be able to sharpen your golf and tennis skills while kids learn and play at summer camp. Later everyone can enjoy a nice dinner at the Bistro Nouveau inside or on the deck overlooking the golf course. At the end of the day, head down to the lake while the sun sets to take in the true beauty of New Hampshire while listening to the sounds of nature instead of traffic. Whether you want to spend a tranquil, long weekend or stay for the whole summer, Eastman can help you enjoy your summer.
Check Availability for 19 Pleasant Drive
Bedroom Configuration:
Upper Level - Master Bedroom with Queen Bed
Main Level - 2nd Bedroom with 2 Twin Beds
Upper Level - Loft with Futon
Nightly Price: $225
Weekly Price: $1,400
Monthly Price (Fall/Winter/Spring only): $1,400 + utilities (Ask about seasonal rates)
M&R Lic #: 052133
MLS Number: 4320165
Style: Webster
Interior Features
Sleeps: 6
Location: East Lake
No Pets
No Smoking
Special Features: Water Front. Convenient to South Cove Activity Center
Internet: Yes
Washer/Dryer: Yes
Basic Bedding: Owner provided (blankets, pillows, etc.)
Linens: Service Offered; Inquire for Details
Cleaning Fee: $100.00